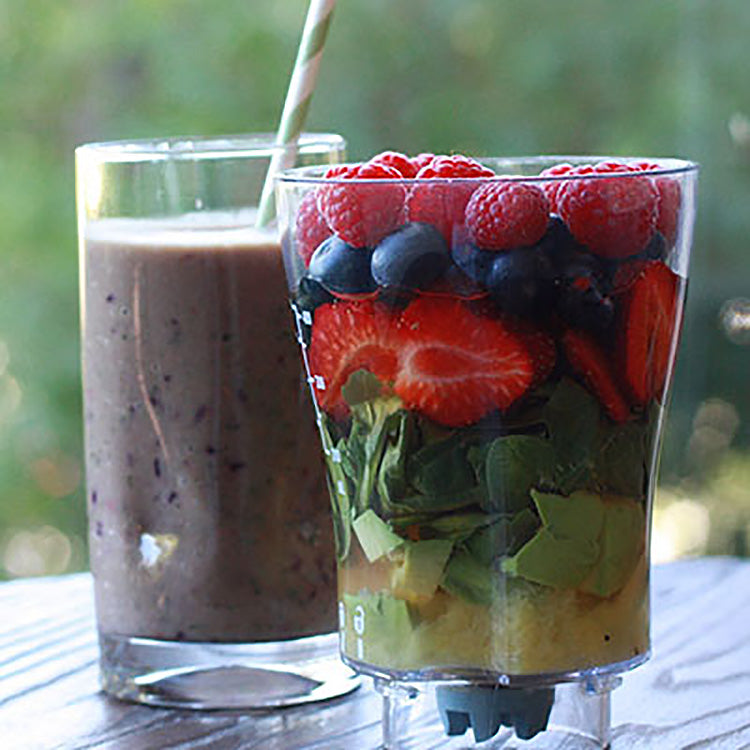 Rich flavors and vital nutrients to kickstart your detox. Drink alongside our Organic Detox Tea for an extra boost.
Serves 1-2
Ingredients:
2 pouches Organic Mint Melange
8 oz. (1 cup) boiling fresh drawn filtered water
1 tsp fresh ginger, chopped
1/2 cup pineapple, cubed
1/2 avocado, cubed
1 handful juicing greens
1/2 cup strawberries, sliced
1/2 cup blueberries
1/2 cup raspberries
1 splash of apple cider vinegar

*Note: You may freeze the berries ahead of time to make the shake more icy and cold!

Directions
1. Steep the Organic Mint Mélange in the boiled water for 6 minutes, then place in the refrigerator to chill

2. Place all ingredients in a blender or food processor and blend until it reaches preferred consistency

3. Enjoy often!